Services / Home
Public Safety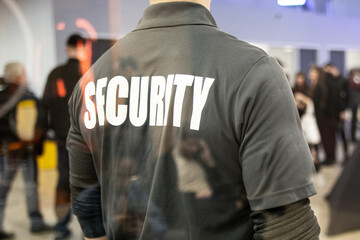 Public Safety
Aspirant Security understands that public safety is top priority, and we're here to help. We are committed to providing security officers who are trained and ready to serve. Our customers can count on us to provide the utmost in professionalism, which results in a safer environment for the public. We offer a variety of services including patrol, events, investigations, and more. 
Our Public safety security includes the following:-
✔ Protect people, property and the state
✔ Be alert and aware of what's going on
✔ Use discretion to enforce laws and regulations.
✔ Conduct patrols and enforce laws in designated area
✔ Watch for any suspicious activity, and report it to the authorities
✔ Act as a mediator in any conflict that arises on the premises
Security Guards
We provide on-site professional security guards to help...
Event Security
We help you meet your event security  requirements...
Access Control
We provide onsite professional security guards...
Traffic Management
We offer road traffic control and management services...
Mobile Patrol
Aspirant security is a security company that provides...
Fire Watch
Aspirant Security provides fire watch security services for ...

✔ Aspirant's focus is on enhancing the safety of your environment.
✔ Our security officers are available 24/7 to provide a feeling of safety and protection for your people, property, and assets.
✔ We specialize in creating a welcoming and safe environment for our clients with both uniformed and non-uniformed officers.
✔ We do more than just secure the buildings. Aspirant Security is committed to safeguarding you, your loved ones and your property; we are committed to you.
✔ With a team of professionally trained and uniformed officers who have been handpicked for their experience and dedication, we're able to provide a security service that goes above and beyond expectations.
✔ They patrol the premises and report any criminal activity to the local authorities.
✔ They also work to enforce traffic laws, as well as assign citations in designated areas.