Services / Home
Security Screening Services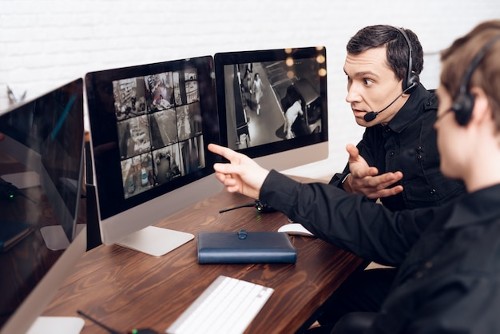 Security Screening Services
A security screening is a process of examining people and property to detect any emergency threat. Security screenings are typically conducted at a company's entry points and
are designed to screen employees by verifying their identity. These screenings are conducted by trained officers and they would be able to identify and stop any crime.
Security screenings are the first line of defense in any security plan and we will make sure that all the threats are avoided.
Security screening consist of following points:
✔ Fast and efficient– screen a group of people in no time.
✔ Comprehensive service – one that features convenience and cost efficiency.
✔ We'll make your building or premises safer, while ensuring you get the best value for money!
✔ We custom tailor a screening process to fit the needs of your company.
Security Guards
We provide on-site professional security guards to help...
Event Security
We help you meet your event security  requirements...
Access Control
We provide onsite professional security guards...
Traffic Management
We offer road traffic control and management services...
Mobile Patrol
Aspirant security is a security company that provides...
Fire Watch
Aspirant Security provides fire watch security services for ...
Superior Screening Solution
✔ Get the security screening you need for your business with Aspirant Security.
✔ We specialize in providing a wide variety of security screening solutions that include the latest in technology, coupled with the human factor.
✔ We provide security screening of employees and materials as part of your overall security strategy.
✔ The goal is to protect you from things like human error, terrorism, and loss of life.
✔ We offer a variety of solutions to meet your needs, from low cost equipment to high-level technology.
✔ We can also offer temporary security measures in the event of an emergency.
✔ We will work with you to make sure that we have the right number of trained officers for your needs.